October

We recently concluded our work on the Brick Lane Masterplan SPD with Daisy Froud and Shahed Saleem. The report we have produced will form part of the baseline and evidence base for the new SPD document.
Due to the extensive engagement and feedback received through consultation a new piece of work has been commissioned which addresses a larger area and captures Brick lane all the way south to Whitechapel Road and east to include the Chicksand Estate.
We look forward to seeing the views of the residents and users of Brick Lane that were shared with us honoured in the new SPD.
August

The team spent several days this summer running community earth ramming workshops in North Woolwich for local community centre RDLAC
Together we have rammed 6 earth plinths along a green strip near the Brick Lane Music Hall. They'll serve mainly as vehicle prevention – stopping illegal parking in between the trees which damages their roots – and will soon be adorned with mosaics by Hackney Mosaic Project celebrating local wildlife.
June

The Eastway Sports Hub muf created with Young Hackney has won the London Chair's Award at the Royal Town Planning Institute's Awards for Planning Excellence.
They said Eastway is "exceptional & demonstrates how community-scale projects can have significant benefits." The project was also was highly commended for the RTPI London Project of the Year Award.
March

Katherine and Liza have been announced as finalists for the 2023 divia award, alongside Tosin Oshinowo (Nigeria), May al-Ibrashy (Egypt), Marta Maccaglia (Peru), and Noella Nibakuze (Rwanda).
The Diversity in Architecture divia award aims to promote the visibility of women in the international architecture industry.
All five finalists will be featured in an exhibition at ANCB The Aedes Metropolitan Laboratory in Berlin from May 6th. The winner will be announced on the opening night, and a publication conceived by the divia award initiators Ursula Schwitalla and Christiane Fath will be published by Hatje Cantz Verlag.
January

Katherine and Liza on stage at Barbican for Tree Talks, an Architecture on Stage event to discuss the cultural and environmental role of the tree in the city. muf's contribution included an inventory of Wood Green's trees and an illustration of work at White Hart Lane to "release a tree from the torment of the tarmac" as part of a SuDS landscape.
October
Dalston Eastern Curve Garden has been named as the winner of the Open City 2022 Social Stewardship Award.
The award recognises strategic leadership in community engagement which enfranchises local voices and evolves with time. The judges said "Dalston Eastern Curve Garden's ability to raise £100,000 from their local community during lockdown was a fantastic testament to their social impact and perceived value in the community." They were also "hugely impressed by the passionate advocacy of their two representatives, Marie Murray and Brian Cumming and their desire to use the garden to address poor mental health and social isolation."
September
Revisiting Brixton Rec took part in Open House London and the Lambeth Heritage Festival, letting more people know about the project to gather oral histories and archive material relating to the history of the Rec. Huge thanks to everyone who came along and helped make it happen – especially Brixton Rec Users Group who led the Open House tours and local historian Kelly Foster who hosted the Lambeth Heritage Fesitval event, which also included a talk from Rob Bevan.

'The key to sustainability is to imagine and then inhabit a world that is different to the one we live in now." Katherine quoted in the newly published The Sustainable City which features muf's play space in the Golden Lane Estate
July

Ruskin Square has been selected for the 2022 edition of the European Prize for Public Space – the only UK project in a list of 25. The five finalists have also been announced and the winner will be revealed in November. muf won the prize in 2008 for Barking Town Square.
June

Installing an exhibition of photographs from Lambeth Archives in the Brixton Rec foyer as we launch Revisiting the Rec, a community heritage project to create an archive of oral histories, photographs and other digital objects about the often neglected histories of the Rec.
May

Experimenting with loose parts play at Compton Verney
March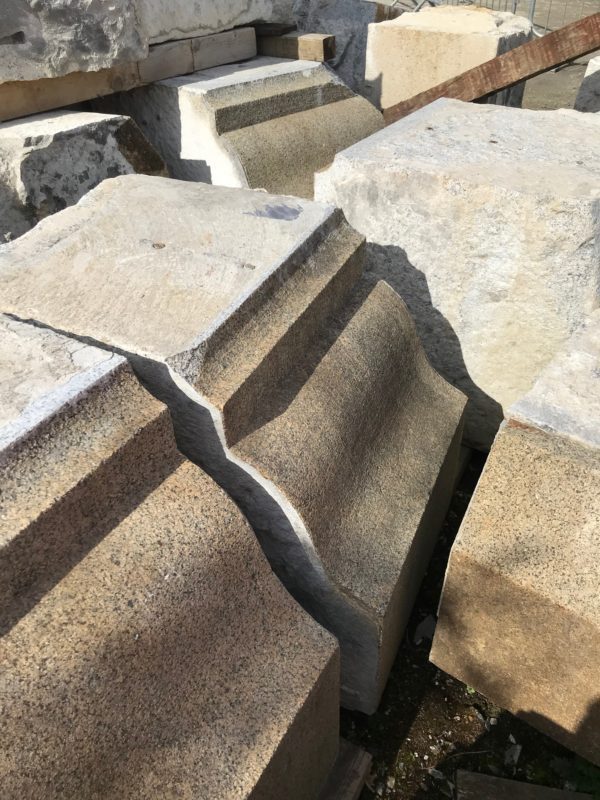 Selecting granite blocks that were once part of the Thames Embankment at Westminster for our project in South Thamesmead. These blocks were removed from the Embankment during construction for the new Tideway super sewer and are now in a yard in Northfleet, waiting to be taken by lorry to Thamesmead. When they arrive they'll be used in raingardens and as informal seating and play elements in the wider landscape.
February

We welcomed the Year of the Tiger together with some delicious food in the studio
December
muf has been accredited as a Living Wage Employer. The real Living Wage is the only rate calculated according to the costs of living. It provides a voluntary benchmark for employers that wish to ensure their staff earn a wage they can live on, not just the government minimum. Since 2011 the Living Wage movement has delivered a pay rise to over 300,000 people and put over £1.6 billion extra into the pockets of low paid workers. Find out more about the Living Wage movement.
On Saturday 4th we'll be on Brixton Station Road 4.30pm – 7pm testing out some of the lighting and signage proposed for the Rec.
As well as lighting the building's different features we'll use a projection to show what the restored original Brixton Rec signage might look like – both of which received planning permission last month.
October

The studio is playing host to Fabienne Hess's Habitat Series. You can view the four fabric sculptures from the pavement if you're passing along Mare Street between dusk and dawn until 19th October. Read a short essay about Habitat Series here, and find out more about Fabienne and her work here. The exhibition is supported by the Swiss Cultural Fund.
September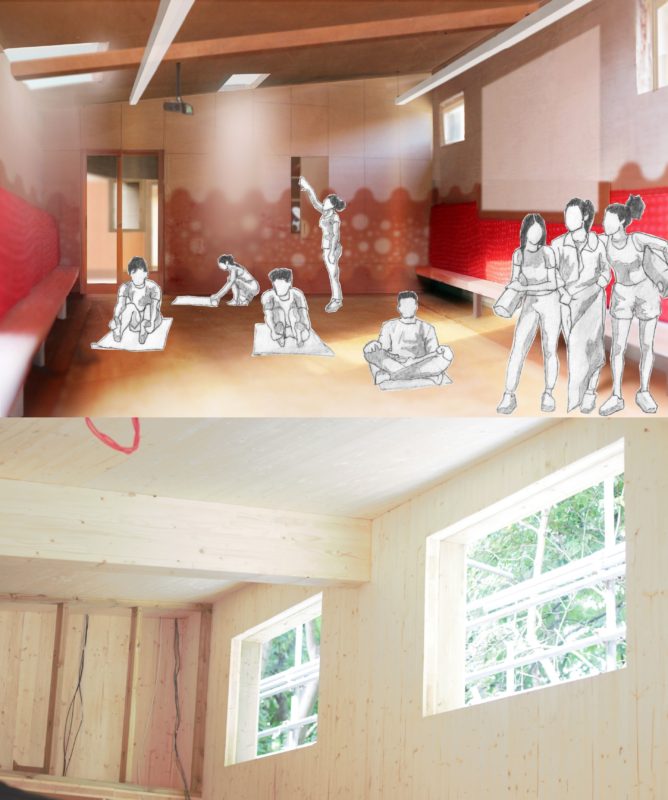 The Mayor of Hackney visited Eastway sports facility to see construction work underway. The project includes a social and learning space, sheltered courtyard and MUGA as well as an office and flexible storage, and is due to be complete this autumn.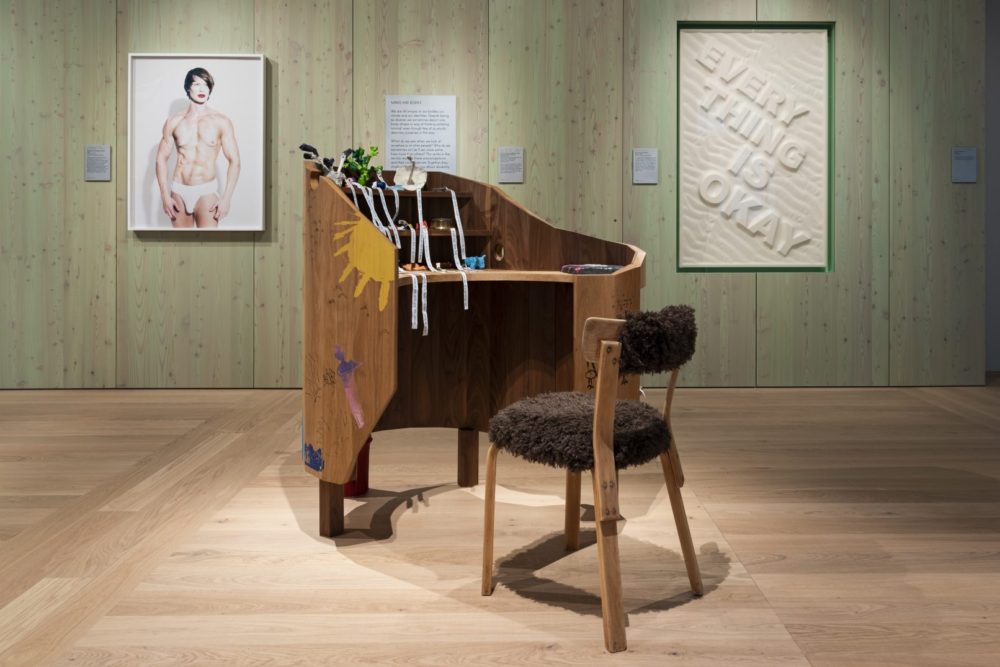 Oh My GOSH, You're Wellcome… Kitten has won the Design in Mental Health Award for art installation.  Made with The Vacuum Cleaner and GOSH Arts it's on display in the Wellcome Collection's free permanent exhibition, Being Human
Installation photo by Steven Pocock, courtesy Wellcome Collection

Dalston Eastern Curve Garden celebrates 11 years and a nomination for the new Open City Stewardship Awards
The garden started out as a disused former rail line highlighted by muf and J&L Gibbons as 'opportunity land' for a publicly accessible green space, during a strategic design and engagement study for improved public space in Dalston
A place built on relationships, persistence and responsiveness to community needs, you can read a review of its first ten years here.
July
Build your own obstacle course for Camel Road Playground designed and made with local people with support from Volunteer it Yourself. Find out more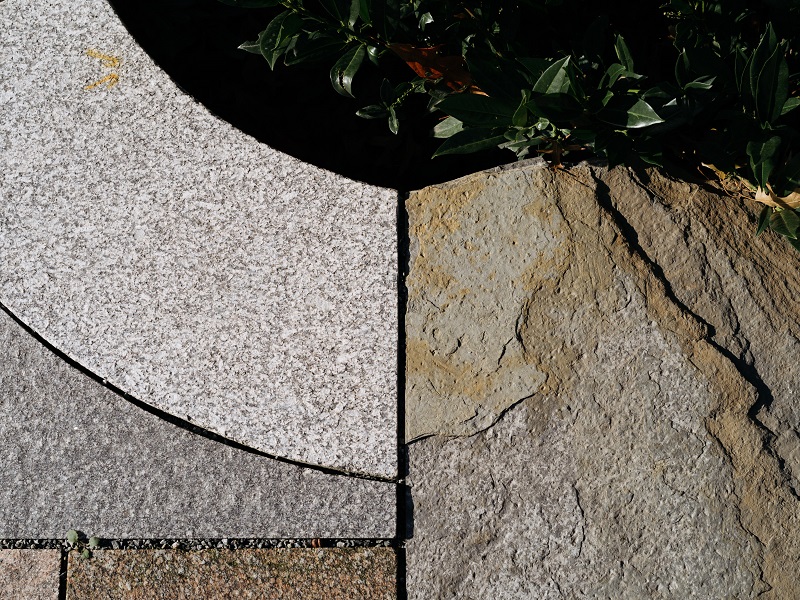 We are recruiting for a Part 2/3 architectural assistant or architect with experience of construction, ideally the detail of public realm.
We are looking for someone with a commitment to engaging with end users, addressing the environmental crisis and recognising the role that detail holds within strategy.
We are a team of twelve based in Hackney, are pursuing blended working (spending time in the studio and on site), and are responsive to the needs of staff.
Key skills:
Ability to work across architecture and public realm design
Collaborative and thoughtful approach to design
Work experience in RIBA Work stages 3-4
Excellent design skills, interest in materials and detail
Proficient in Vectorworks
Please send us your CV with limited examples of work (max 5 pages), and include details of previous employers and availability. Deadline 23rd July.
If you do not meet the criteria above, please hold on – we will be recruiting again soon.
June

We spoke to Bloomberg about designing public spaces for teenage girls, "This time of developing your social ties is so important… We are trying to give them open-ended-ness, give them some freedom in the city."
May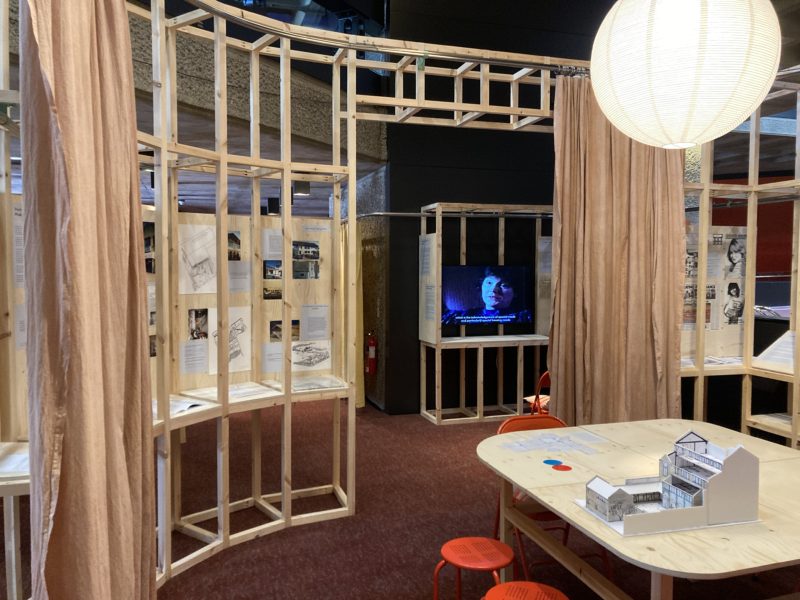 The muf manual and our new book, More than one (fragile) thing at a time, are in How We Live Now at the Barbican, a free exhibition about feminist design of public space, open til 23rd December.
February

"We were trying to show that play is an essential part of civic infrastructure, just as important as pavements." Liza spoke to the Guardian about play streets, Kings Crescent and designing for children.
December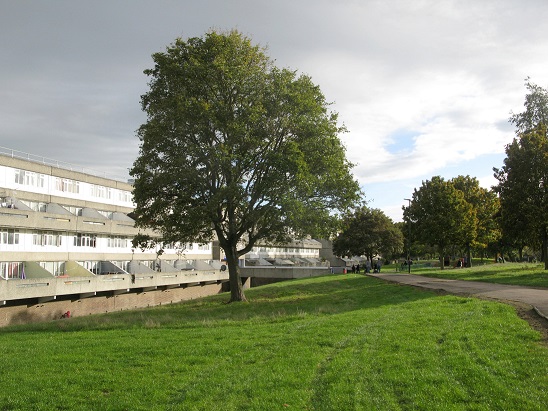 We are working with Peabody and local residents to create better outdoor spaces around homes in South Thamesmead. Space for play, space for socialising, space for walking and cycling, space to grow, space to sit in the sun or in the shade of a tree watching the world go by. Work is due to start next year and finish in 2022.
November
"There is this idea that architecture and space is only legitimate if people are spending money [in them]. But people need more than restaurants."
Liza spoke to the FT about public spaces and Covid-19, including muf's current work in Brixton Rec Quarter.
October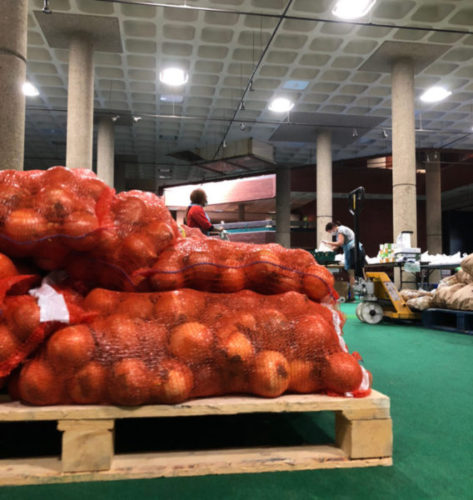 We're exploring the history of Brixton Rec with a virtual walking tour at 4.30pm on Wednesday 28th.
Social historian Kelly Foster will take us for closer look at some of the intangible heritage that shapes how we understand Brixton Recreation Centre.
Kelly has been researching the history of the Rec and has observed is that very little is recorded. Given the cultural and community significance of Brixton Rec over that last 40 years there is a gap in the archive.
After Kelly walks us through some of the history that is known, we would like to start a discussion about how we can work together to gather and record other stories from the Rec – stories like the one Steadman Scott from Afewee Football Academy and Boxing Gym told us. We met Steadman on the steps of Brixton Rec on the day that Rinsola Babajibe, who trained with Afewee was selected for the English Women's Football Team. Steadman's challenge to us was – why aren't stories like these visible to other young people using the Rec?
All welcome – send us an email (studio@muf.co.uk) if you'd like to join us.
July

muf have been appointed to lead the design team on a major project to revitalise and restore Brixton Rec Quarter. The team is currently engaging with stakeholders, users and the public on how to improve the experience of Brixton Station Road market and the Rec's shops and public spaces, as well as the creation of a new workspace.
June

Eastway Sports Hub, a sports pavilion and pitch designed by muf for Young Hackney has received planning permission and is soon to go on site in Hackney Wick.
The brief for the hub was inspired by the research led by Hackney Quest which asked where young people could see themselves in the dramatic plans for development, work which was further developed with both the staff of Young Hackney and their Youth Ambassador team through workshops, meetings and presentations. Post lockdown, workshops became digital, exploring how the new building might be used and including how the young people would like to be represented, by things they chose to carry not stock CGIs. The project is funded by GLA's Good Growth By Design & LLDC CIL Fund.
April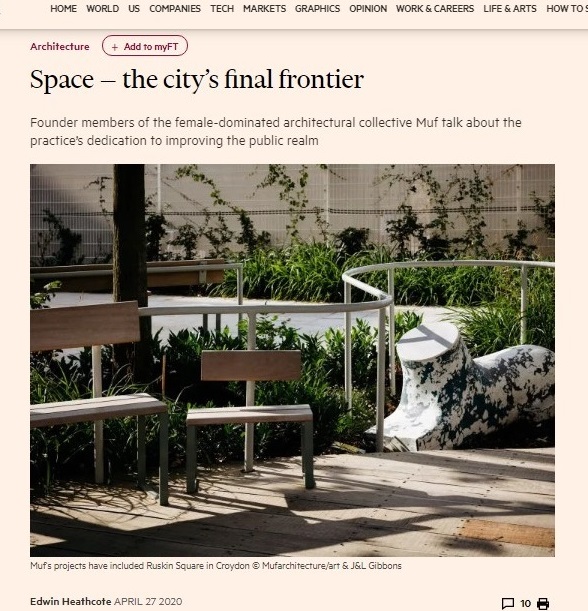 "What Muf has been arguing for all these years can be difficult to define, let alone defend: the value of complexity in a commodified society in which all things must be measured…Their advocacy for the benefits of public space is critical in an increasingly unequal city, a message that is both profoundly political and utterly necessary. The group is making space for the city to be able to hold on to its humanity, without which it is no longer a city." Twenty five years of muf celebrated with an interview with Katherine and Liza in the FT by Edwin Heathcote.
March

Ruskin Square and Kings Crescent are both used as examples of successful, inclusive and sustainable places in Designing a City for all For all Londoners, part of Good Growth by Design – the Mayor of London's programme to enhance the design of the city.
January
New year, new reading material. muf features in two books: Building Critique, a collection of essays from Spector Books and Spatial Practices: Modes of Action and Engagement with the City, edited by Melanie Dodd and published by Routledge; and the Observer's Design Magazine in a feature on children's museums by Bethan Ryder.
November

Planning has been approved for phases 3 and 4 of Kings Crescent Estate. muf are working on the project with Karakusevic Carson Architects and Henley Halebrown.
October
Thank you to Marcus Field for putting muf on the Evening Standard's Progress 1000 list of the year's most influential Londoners. Very nice to be one of the twenty-two entries on the architecture list, and among some fine company.
September

Everyday Extra Time: muf are taking part in the Sao Paulo Architecture Biennale. Our starting point is the laundry room of Lina Bo Bardi's Casa de Vidro. Generous in its layout, luxurious in experience, with somewhere to sit and drink coffee, looking into the garden, bigger than necessary – but still the laundry room. With all the labour which comes with that. For the duration of the biennale we will be making extra time, as it is true we tend to do, for the everyday spaces in our projects – the bin stores, the park benches, the service spaces, the W.C.s .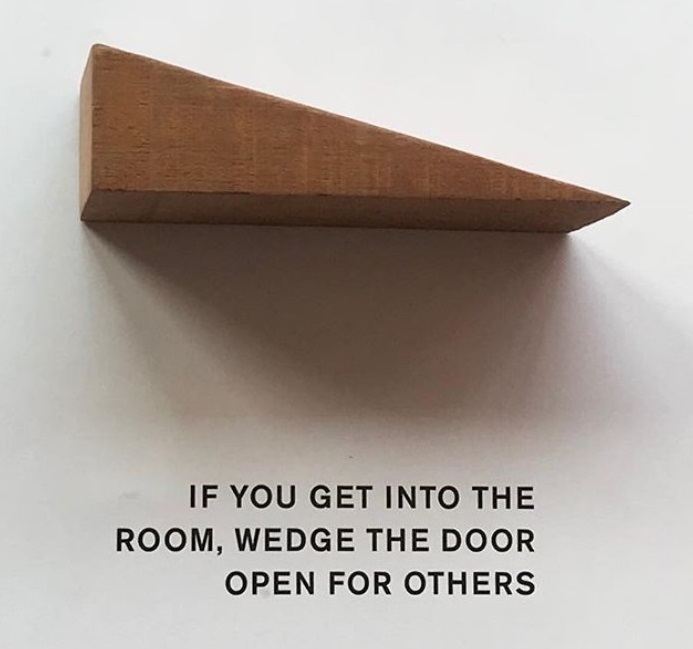 muf's contribution to the RA's What is radical today? architecture exhibition is on display now until 7th November, entry is free of charge.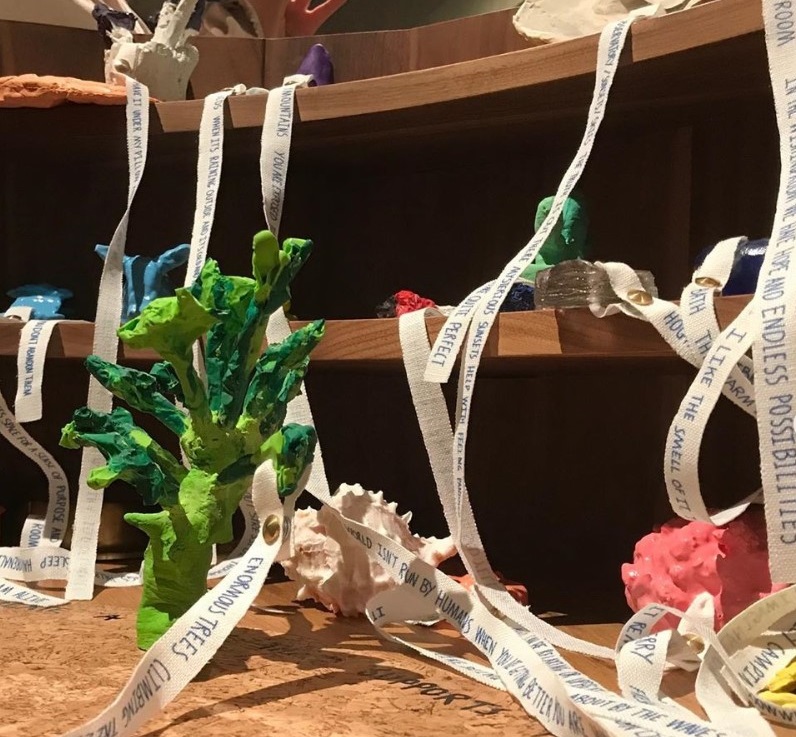 We were honoured to invited by The Vacuum Cleaner to work on Oh my GOSH you're Wellcome…. Kitten for the Wellcome Collection's new Being Human gallery – the finished installation is now on free permanent display.
July

My Model City, an exhibition created by young people from Peckham Platform and the Horniman Museum with muf is open now at the Horniman. It explores the gap between our everyday experiences and the city of our imagination, and asks how we might begin to close that gap by visualising new cities and different ways of living.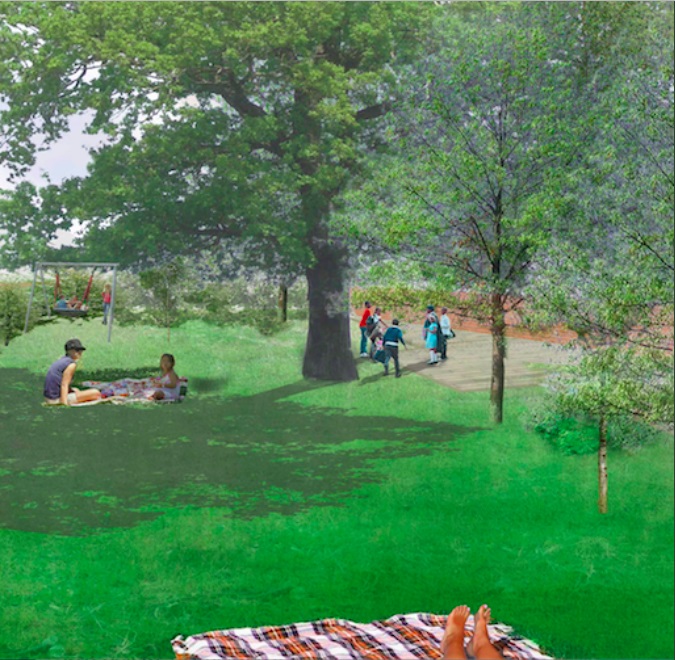 Chobham Manor has been awarded the Mayor's Prize at the New London Architecture awards. muf with J&L Gibbons were part of the masterplan from the start, developed planning & although we were not retained to build it out we are pleased that the key principles of generous shared tenure blind green playable spaces survived. Illustration – muf 2014, Photograph – post occupancy 2018
June

Beating the Bounds in Wood Green – a project with Collage Arts, Haringey, muf and the young people of Wood Green to explore the social life of the street.
May

Marian Court in Hackney, a collaboration between muf and Adam Khan Architects, has been nominated for a Housing Design Award 2019. It also features in the NLA's Public Housing: a London Renaissance exhibition, alongside Tower Court – open now until 18th July.
April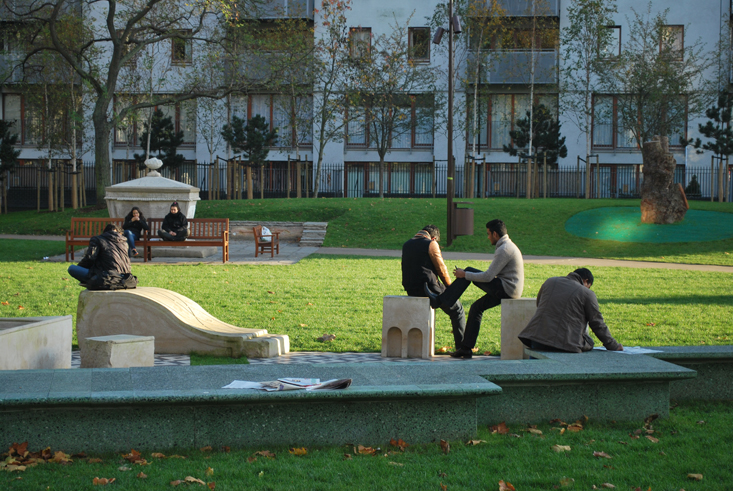 If research is working your way out of the situation you find yourself in – and your research is unsolicited by your client, you need distraction techniques or clients with nerves of steel. Join Liza, muf now and then, and some clients on Monday 8th at the Royal Academy. Send us an email (studio@muf.co.uk) if you are broke but want to come.
February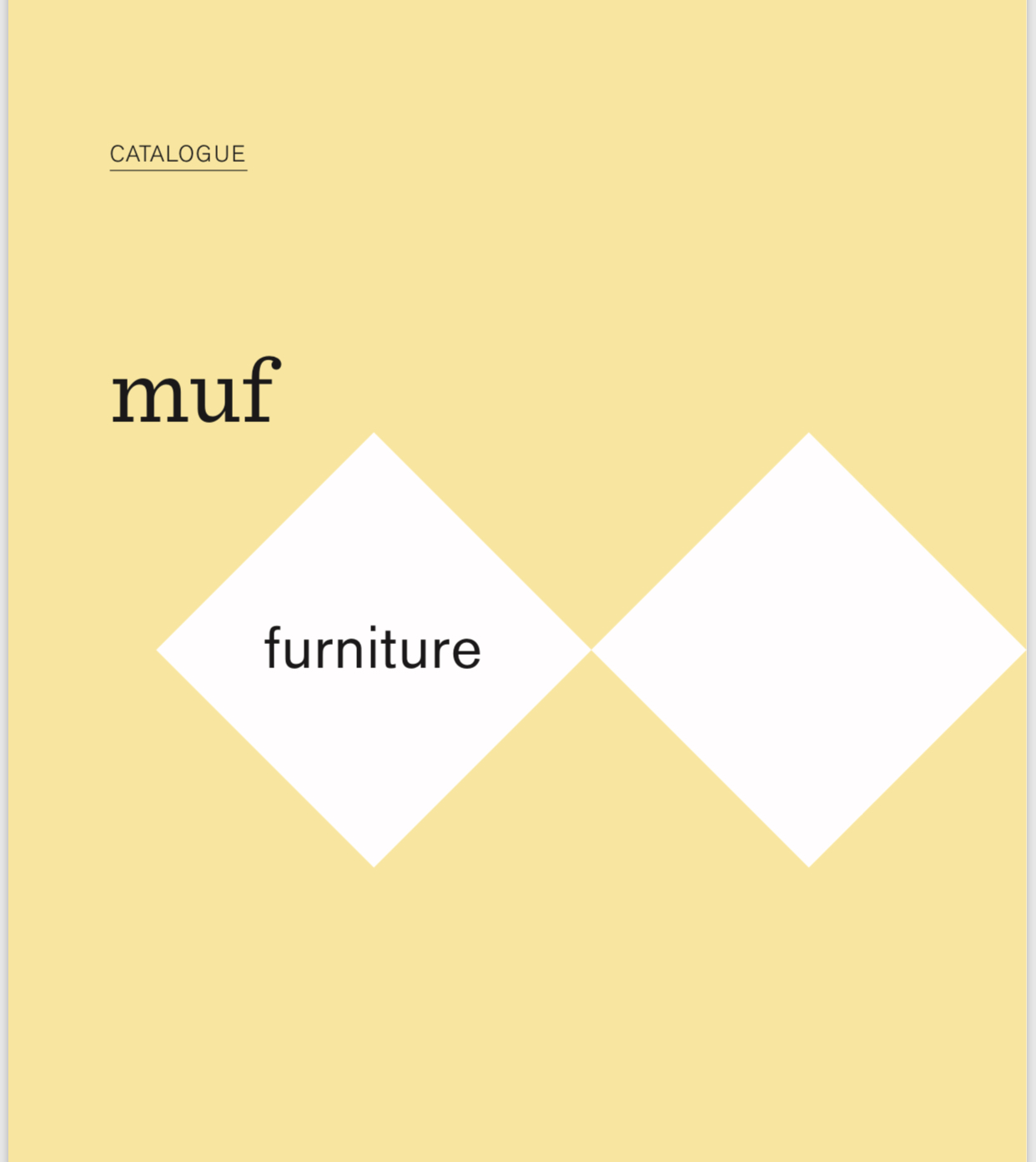 Liza is speaking at the Stockholm furniture fair with Helena Bjarnegård, Lasse Åberg and Gert Wingårdh… and soft market testing the muf public furniture catalogue.
July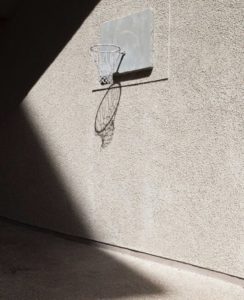 Trenchard  Street, Bristol was photographed by Martina Ferrera.
 June
Perfume, an exhibition opened at Somerset House. Designed by muf,led by the brilliant Marie Price (her parting shot after 2 years at muf) and Julia (graphic design ++).
May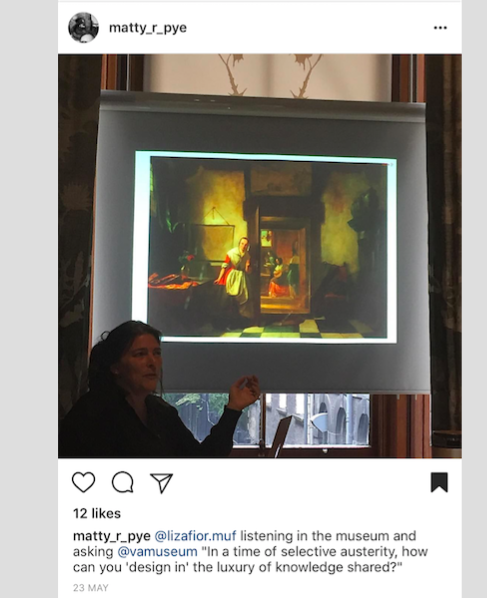 Now the fieldwork is complete, Liza Fior, muf,  marks the end of the 12 months embedded residency exploring  V&A, East .  This was a  residency with a shifting status from governess to eavesdropper to finally  understanding the local  dialect and the importance of an object for any exchange. Fieldwork concluded,  muf  proposed  a new object for acquisition. To be shared later this year.
April
RIBA Social Housing Exhibition Two muf housing public realm projects, Tower Court designed with Adam Kahn Architects and King's Crescent Estate with Karakusevic Carson Architects, are part of the exhibition and associated publication.
"What is it good for?" Dalston Eastern Curve Garden muf helped to develop an "Index of Value" for the garden in association with J&L Gibbons and Marie and Brian at the Eastern Curve Garden
March
Tate Lates: "What I see. What I know." When the Turbine Hall was first designed it was called a street. muf architecture/art turned the Boiler House into a mini observatory of the Turbine Hall for a night.
February
January
December
Art Commission, Trumpington, photograph by Roger Northfield who came across it and sent us this picture. "The idea of the mosaic is as if the ground has been cut away to reveal the layers of the past beneath from the prehistory of a shallow sea through the Saxon times to the Plant Breeding station and up to the present day, so motifs and artefacts from a range of historical periods are brought together as the objects that might be placed in the grave of a contemporary girl of the age the saxon body was assesed to be. The setting was an attempt to make something that is 'discovered' so each person who comes across it can have that sense of puzzling what it is – rather than everything being explained and so take away the idea that perhaps there is more mystery in the landscape to be found." muf December 2016
October
Wonderlab, the new immersive gallery at The Science Museum, launches. An interactive and immersive experience of scientific exploration. muf has designed the gallery and much of its contents in collaboration with the Science Museum, crafts people, artists, contractors, engineers, lighting designers, graphic designers, cost consultants and project managers, including: Siobhan Liddell, Felix de Pass, Luke Jones, Michael Grubb, Arnout Visser, Will Yates Johnson, Swedish design practice Front, graphic design practice Objectif, furniture makers Benchmark, interior designers Paragon, engineers Arup, Ramboll, Lendlease & Gardiner and Theobald. Guardian review: https://www.theguardian.com/artanddesign/2016/oct/09/wonderlab-science-museum-cabinet-gallery-vauxhall-pleasure-gardens-review Disegno review: https://www.disegnodaily.com/article/designing-public-space Wallpaper review: http://www.wallpaper.com/architecture/the-wonderlab-opens-at-science-museum-in-london
September
Barking Town Square: European Prize for Public Space 2008 and a Specsavers ad https://www.youtube.com/watch?v=lVaIJEPOPmQ
Bedlam the Asylum and Beyond opened at the Welcome Trust, designed by muf with Martin McGrat . Learn more from Mike Jay one of the curators: https://www.theguardian.com/commentisfree/2016/sep/19/bedlam-can-be-a-place-of-sanctuary-again
July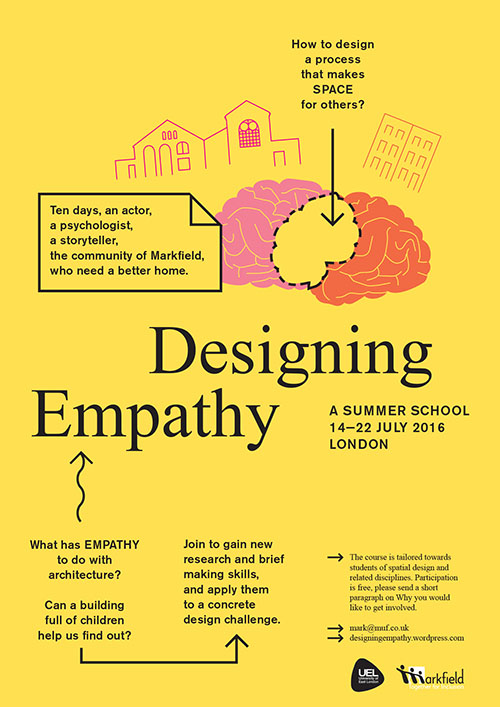 June
Open School East, New Producers exhibition 29.06.16; furniture from locally procured carpet tubes made during day long muf workshop. New Producers is a two-week long Bronze Arts Award programme set up for 16 to 18 year old students to learn a range of practical and professional skills around the production of cultural activities and events: from the original idea, to making, to producing, marketing and distributing. The group worked alongside fourteen emerging artists at Open School East, and received training from creative professionals, including muf.
muf's new interactive gallery at the Science Museum was launched to the press – opening in October. (Image above – prototyping exhibits with Toby Parkin, Science Museum, and Sofia Lagerkvist, Front / Wright of Derby.)
May
The next phase of Ruskin Square is on site, due to complete in the Autumn.
April
muf are looking for a post Part-II/Part-III who is both idealistic and pragmatic and can move from the detail to the strategic and back again. Experienced in working in the UK and fluent in English, ideally with experience in public realm work. We are based in Mare Street, London E8, and have a proven track record in offering meaningful, flexible working. Please email jobs@muf.co.uk with a short digital CV and no more than 150 words on why you want to work at muf, and 100 words on your response to a muf built project.
January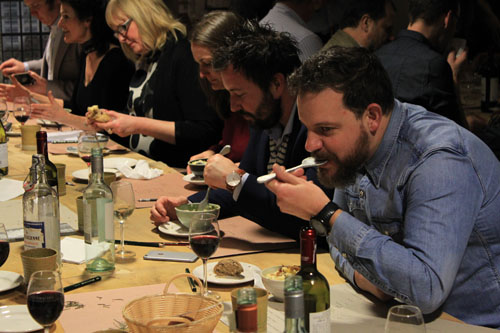 The Festival of Toil and the Dinner Debate is the action research process to establish the art strategy for the Ruskin Square development.
The Festival and Debate, commisioned by Stanhope Schroders, explores what form a contemporary art work for Ruskin Square might take in response to the propositions of the nineteenth century artist, critic and social entrepreneur John Ruskin, after whom this development is named and who once lived in Croydon.
Ruskin believed in the value of communal endeavour and artisan labour as a model of social and cultural equity. How this is relevant today was tested by a production process and debated by the dinner guests, who bring local and international expertise from their fields in the public and private sector, from the social, cultural and economic structures of global capitalism to 'not for profit' organisations and individuals.
The cutlery, crockery and food for the dinner was produced working with local social enterprises and with a team of local young care leavers. The team constructed bellows and a furnace, to smelt aluminium waste from the building site, to make cutlery which is polished on the pedal powered grinders and clay was extracted from soil dug from the site to make drinking vessels and an oven, in which to cook bread.
October
Trenchard street/Bristol : The project is reaching the end of the construction site Final completion end of October – Other photos coming soon
September
Kinterbury Creek / Plymouth – New bridge – Charms workshop : Participative project to enable the local community to make charms cast from recycled aluminium collected as litter from the site. The charms will be hung on the bridge when is it complete next spring
June
May
April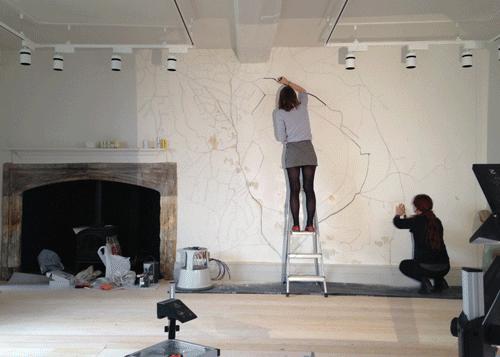 Wall drawing installed at Knole House
March
February
muf is lecturing at UCL on "Prototyping Uncertainty" on 2nd February
January
December
muf has been selected to create meanwhile uses projects on Reeves Corner and London Road in Croydon
September
August
muf has been selected to design a new visitor experience at Fell Foot park including a new boat house and camping facilities for the National Trust.
July
June
Mark Lemanski delivered a lecture on art and architecture at the Architects' Summer Seminar on Saaremaa, Estonia
May
March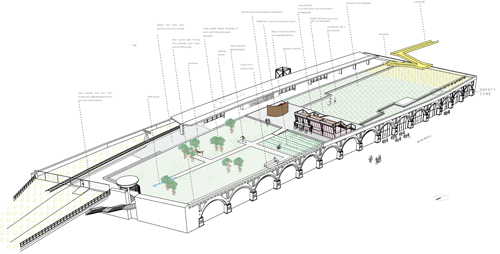 February
muf is working on the design of a future park in a former industrial harbour in the new area of 'Frihamnen', Gothenburg.
January
muf has been appointed as part of the team to devise the Neighborhood Plan led by the local community in Redcliffe, Bristol.
The Kings Crescent Pocket Park has started on site.
December
November
October
We presented our concept design proposals for improved visitor experience at Knole in Kent.
August
July
Muf will be designing the apple orchard pocket park for King's Crescent Estate in Hackney.
June
We are working with the National Trust on a new project to develop improved visitor experiences at Knole in Kent.
May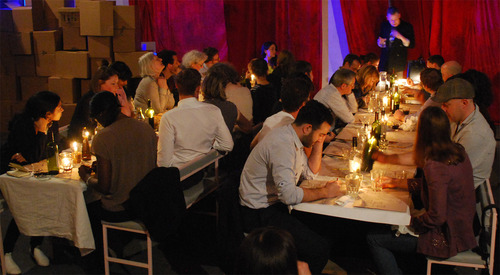 Liza was invited to Stockholm by Mohamed El Abed to give a lecture, visit Farsta (one of the development areas for the city) and then give a workshop with the planners and culture team.